Cladding News
I thought I would give you some ideas on the type of cladding renovations we do, and so I have listed two jobs below with the before photos and a description of the cladding renovation being under taken.
1. Narraweena Cladding renovation:
The photos show the job preparation which is required under Work Cover NSW and Safe work Australia.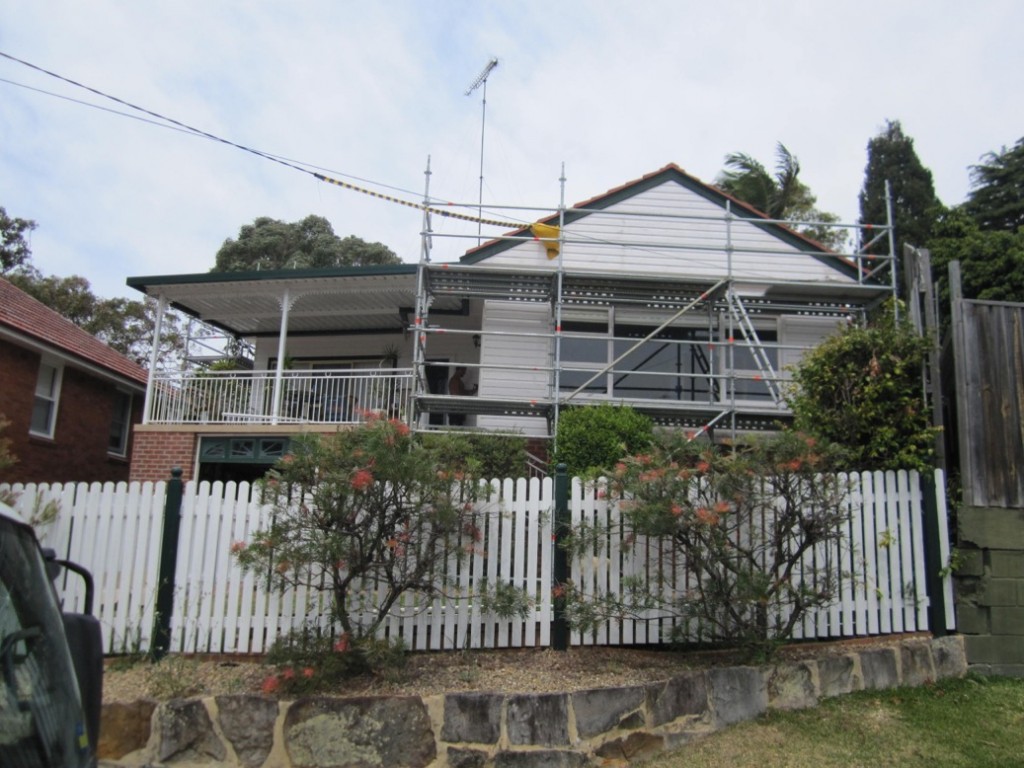 The power lines have been insulated to protect our tradesmen (who are qualified builders) from electrocution.
You will also notice the scaffolding that has been erected to prevent falls.
Now the cost has to be priced into the job.
Power line insulation is $330.
Scaffolding on this job was $4020,this is about the average for 2nd storey work.
We can all sleep at night knowing the job and our tradesmen are safe!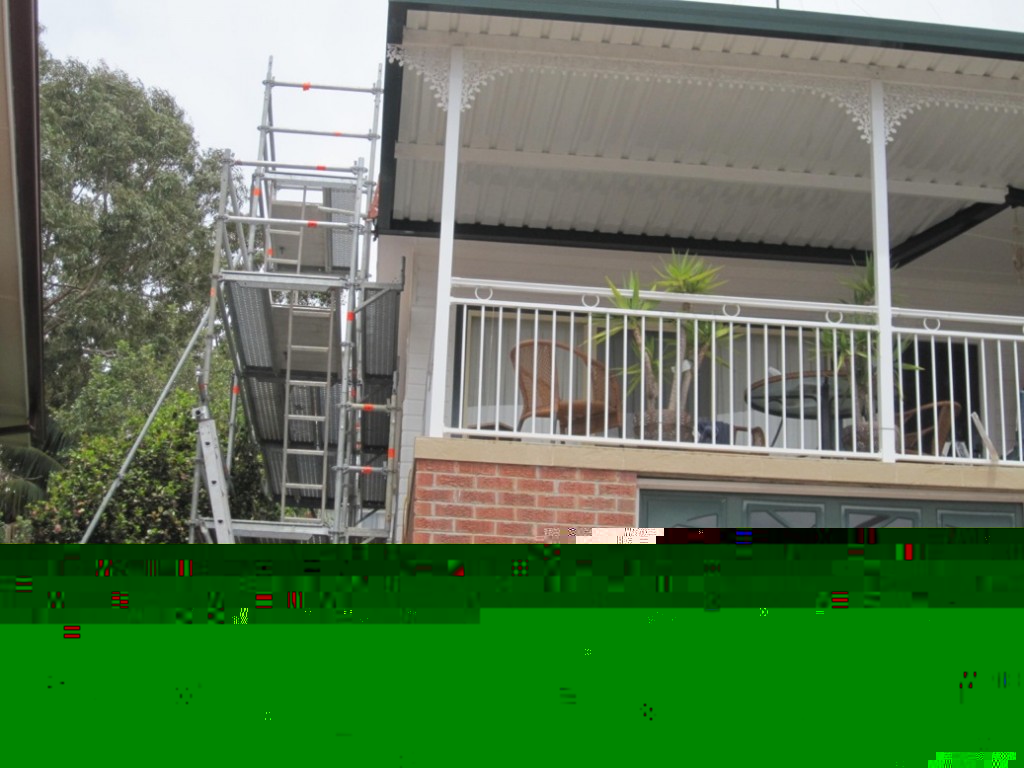 When the renovations are completed (10 days work) I will post the after photos and you can compare them with the before photos
The work to be completed:
Cladding the gables and walls in Palliside UPVC weatherboards (White ).
Colorbond guttering / facia  /barges / downpipes in Federation Green to all the home.
Cladding under the eaves with Icon UPVC eave sheet(White ).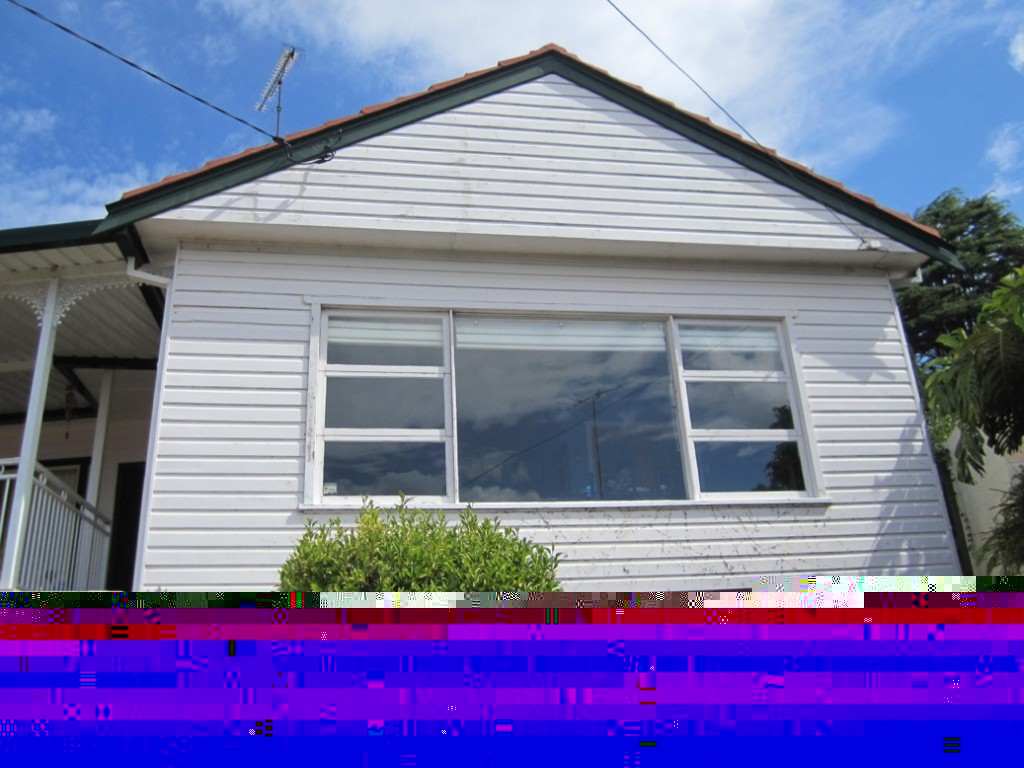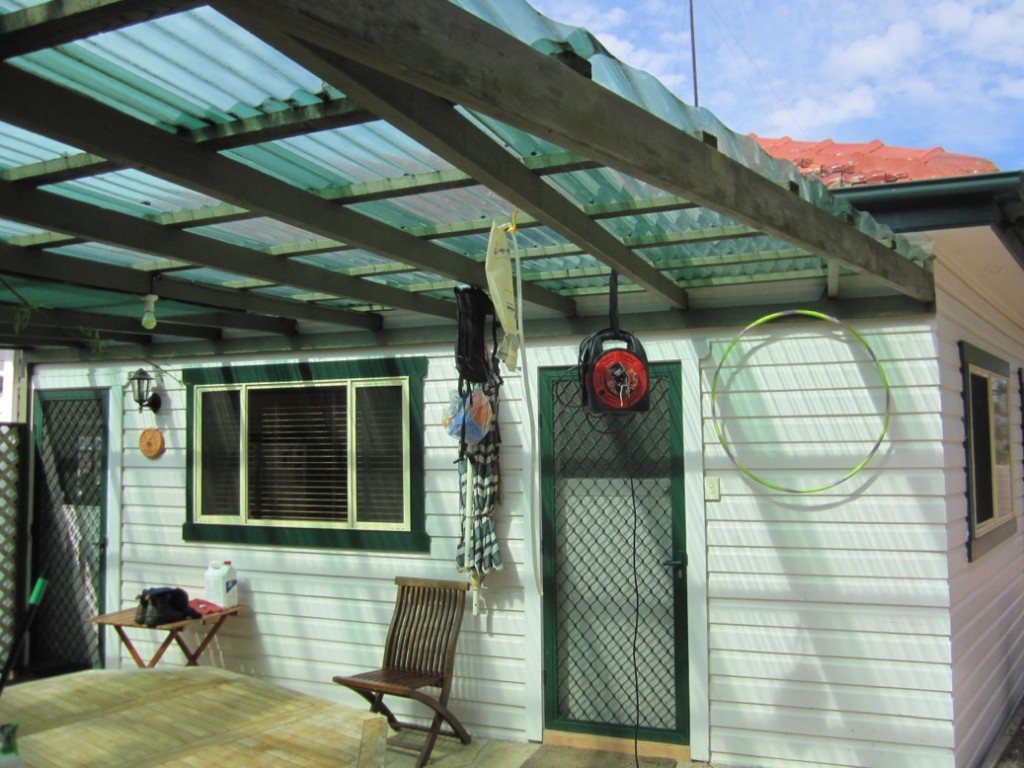 The picture window on the front wall is being replaced with our architectural windows . Here we will be installing an awning window 1600 x 2900  as the aspect is elevated and gets all the weather ( and awning window can be left open in a storm and no water will get in as it has a piano hinge )and we are installing laminated security glass for insulation/security. All the other windows have  already been renew.
We are replacing the timber awning with a Colorbond In white with federation green guttering and removing a window and gyprocking inside.
This is a typical job. A complete make over, our speciality!
2. Roselands cladding renovation:
I have also posted some before photos, the after photos I will post in a week or so.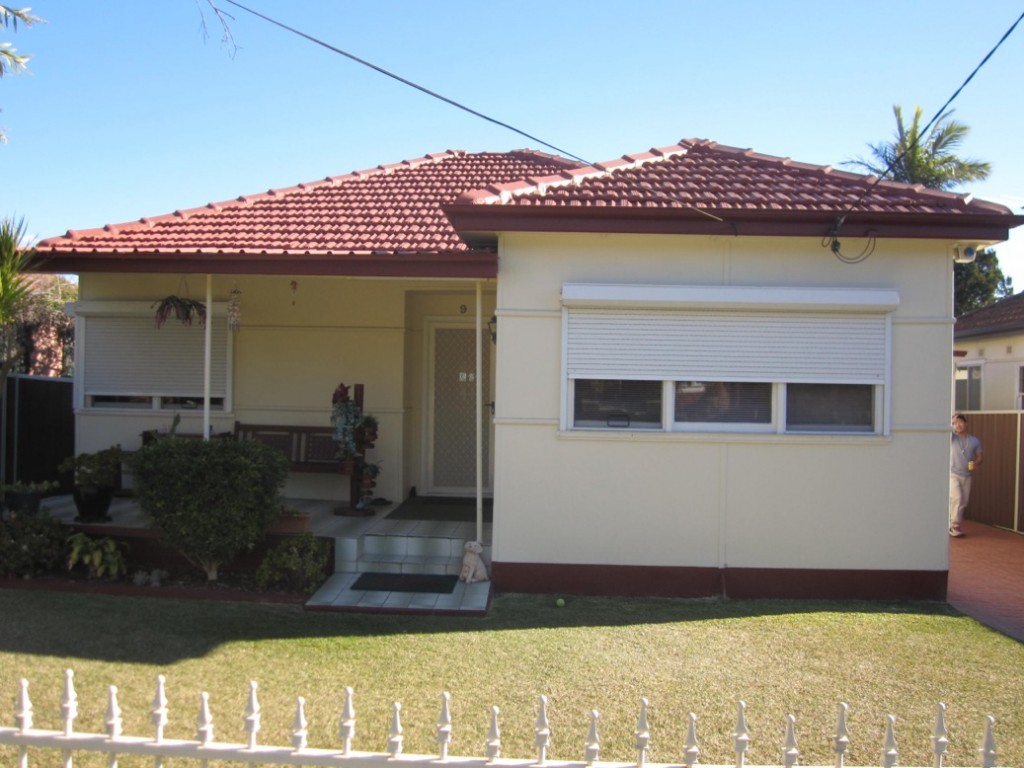 The work to be completed:
Cladding the home in Palliside UPVC weatherboards  (Vanilla cream ).
Renewing the guttering / facia / barges / downpipes in Colorbond (Heritage red ).
Cladding the eaves with Icon eave sheet (Almond ).
Installing new windows in the two front walls (White ).
Installing a new Colorbonmd meter box (Cream)
Removing the existing awning on the front porch and replacing it with a bullnose verandah in Heritage red (will look amazing, you will not recognise the home).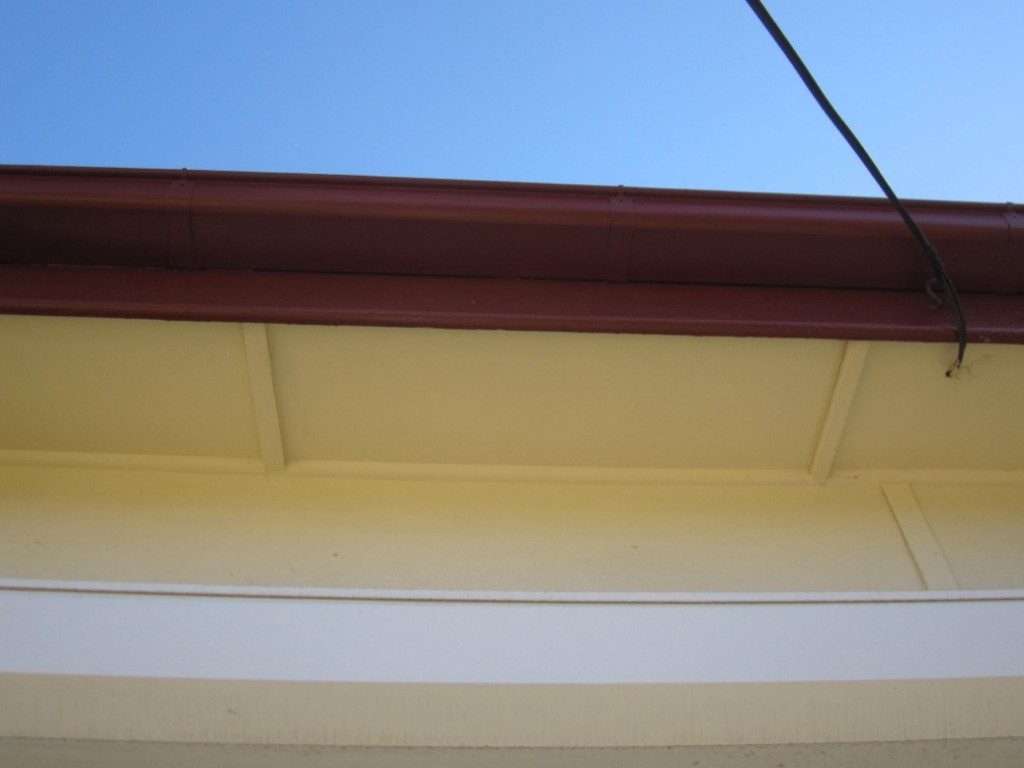 Again this is a full renovation. As I mentioned earlier most of our jobs are a complete make over.
This eliminates all painting and renews the exterior of the home ,to last another 60 years.
These jobs emphasise why you must engage a specialist for this work.
A builder that has been in business since 1969!
"Perfection! Nothing Less!"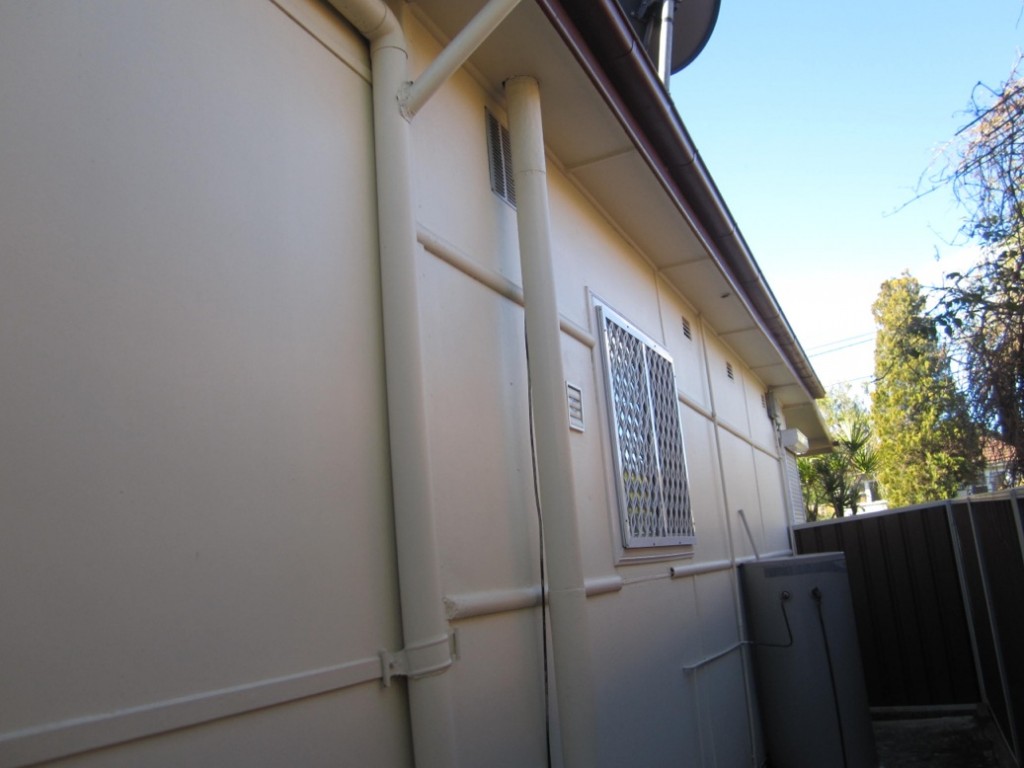 Just a foot note. Recladding the old aluminium and vinyl clad house now makes up about 20% of our business.
So if you are thinking of recladding call ! And let me tailor a cladding renovation, installing  Australian made and engineered Palliside UPVC weatherboards ,They will not fade , powder ,burn-can be installed in bushfire areas,  cyclone rated -will not blow off the wall,and will not warp  unlike vinyl  cladding they are structural ( we build new homes with Palliside, directly fixed to the studs).