Start to finish — A 100 year old home in Enfield renovated in 4 weeks
The original home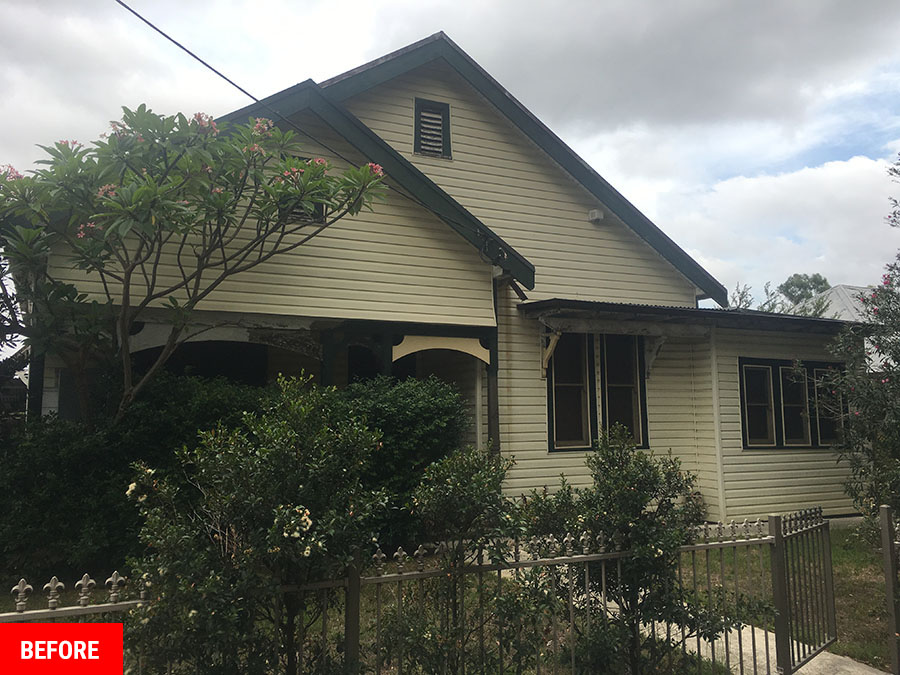 The home was built in about 1910 and had vinyl cladding installed 15 years ago which had deteriorated along with the gutters,facias,windows, eaves, and roof.
The home was in need of a full renovation which was possible because the building had good bones and had been completely renovated inside or a knock down and rebuilt which was out of the question at a cost of $ 500-600k or so.
Peter was able to come in with a price that was a quarter the cost of a knock down rebuild.
The Finished Renovation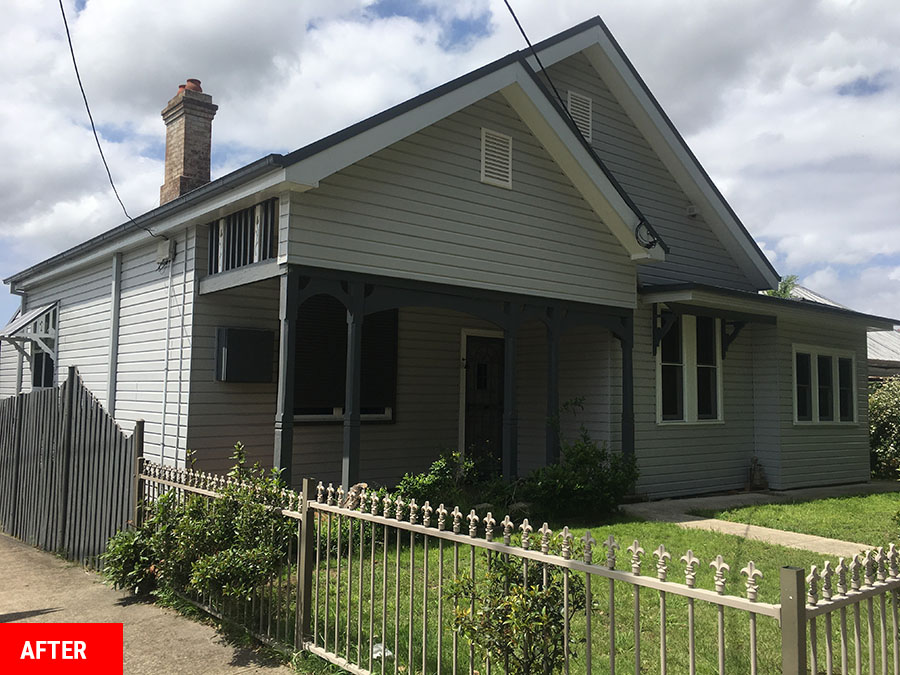 The old rusted roof was removed and new battens attached to the rafters and a 50 mm foil insulation blanket fitted and then a new Lysaught colorbond roof was installed.
The old rusted gutters and downpipes were removed and new Lysaught colorbond gutters , barges , facia cover and downpipes installed.
The eaves were exposed and the original gutter was fixed to the exposed rafters, the rafters were covered with colorbond facia cover prior to the guttering fitted and Icon Hampton's eaveboard was fitted to box in the eaves.
The windows were in a bad way and were replaced with Bracey cladding windows with insulating security glass.
The vinyl cladding was stripped from the home and Australian made Palliside structural UPVC weatherboards,which never need painting, were fixed to the walls (note: We screw our cladding over the original weatherboards into the wall studs). 
A new Lysaught flatdeck awning was installed to replace the existing awning at the rear of the house. 
Finally the site was cleared of all rubbish.
The renovation was completed in 4 weeks!
Definitely a new home at the old address without the hefty price tag and a massive increase in the value of the home.
Peter has a fixed price contract so no hidden surprises!
All Peter Bracey 's renovations are a fixed price contract! The price you are quoted is the price you pay, no hidden extra charges!
Please play the video to the right to see the incredible difference before and after the renovation, or click on the images below to enlarge them.