Peter Bracey has been renovating Sydney houses for 50 years. Add thousands of dollars in value to your home.
Our Australian made Palliside Cladding will not burn. Refer Australian Standard AS 1530.
3
Ignitability 0
Heat Evolved 0
Spread Of Fire 0
Smoke Developed 8 
View some of our recent Renovation transformations below:

Home Renovation in Enfield, Sydney

Home Renovation in St Ives, Sydney

Home Renovation in Ryde, Sydney

Home Renovation in Sutherland, Sydney

Home Renovation in Penrith, Sydney
Cladding for house walls
Peter Bracey has specialised in quality cladding for houses and wall restoration systems in NSW for 50 years. Re-cladding and updating thin vinyl, polystyrene backed vinyl Cladding, aluminium, weatherboard and fibro/asbestos houses with Palliside cladding in Sydney metropolitan area. He is the only NSW approved wholesaler/installer of Australian made and engineered insulated Palliside UPVC weatherboard cladding and eave cladding options for Sydney houses.
Click here to see Why solid 7mm thick insulated Palliside weatherboards are better than 1mm thin Vinyl Cladding!
Vinyl Cladding vs Palliside Cladding

NEVER PAINT ANY SECTION OF YOUR HOME AGAIN
When we are re-cladding your home, why not renew your roof or restore your tiled roof, gutters, downpipes, facia, eaves, windows, carport and awning?
Insulated Palliside UPVC weatherboard is acknowledged as the premier wall restoration system for timber framed houses used in Australia. We offer premium wall cladding systems in Sydney.
Our materials for wall cladding are manufactured from the highest quality UV resistant products. It is a dual-extruded weatherboard, with a special outer UV filter. It is not only used over existing siding and re-cladding houses but is also used in new construction, (type A structural material – Building Code Of Australia: Vinyl house wall cladding is type B, is only decorative and not to be used in new construction and only over EXISTING structural wall siding).
Insulated Palliside UPVC weatherboards are:
Made and engineered in Australia.
A solid material which is used for the outside of houses and is 7mm thick.
An excellent insulating material which INSULATES against heat /cold /noise.
A category C cyclone rated material, engineered for tropical Northern Australia.
It WILL NOT peel off your home.
It WILL NOT become brittle.
It WILL NOT be damaged by hail.
It WILL NOT melt from the sun  or burn (Bush fire rated).
It WILL NOT warp.
It WILL NOT chip /peel / rot.
Maintains colour and will not fade because of its unique UV protecting top coat
Insulated Palliside UPVC weatherboard have a 25 year Australian guarantee (www.iconplastics.com.au).
Sydney Palliside Home Renovation Expert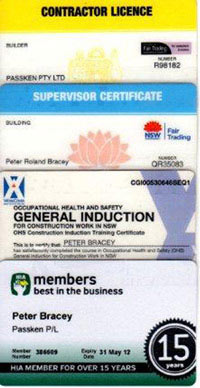 Over the last 50 years Peter Bracey has completed over 5000 house renovations for happy and satisfied clients. Peter Bracey has earned his reputation for "Perfection! Nothing Less" with his workmanship and for using ONLY Australian made materials, house cladding options and systems that have been engineered in Australia and which are able to handle Australia's unique and extreme climatic condition. Peter Bracey also provides the best cladding for house quotations in Sydney.
Check out all the benefits of Insulated palliside UPVC weatherboard for your home renovation. We offer cladding options at competitive prices. You can find everything you need to know on our website, or contact us today to know more about wall cladding systems and renovation materials Sydney clients love to have in their homes.
Peter & Lesley Bracey
Get a free Palliside sample now to inspect the quality of the product we can use on your house :


Email Peter Bracey
Sydney based Sole Authorised NSW Wholesaler and Installer for Icon Plastics Pty Ltd Building Products.
(Palliside UPVC Weatherboards and Icon UPVC Eave Sheeting System)
Average cost of Cladding a House Sydney
The average house cladding cost depends on the size, type of material used, if scaffolding is required under OH&S and also the other renovations you need to do to renew the house. Most  Sydney home owners also restore the old tile roof or change the existing iron roof to colorbond, renew the gutter, clad the facias and barge boards. Clad the eaves as well as the walls and renew the old windows.
How much does palliside cladding cost for your home? Contact us using the form below and we can provide you with a quote: