Peter Bracey can give you a new home at a fraction of the cost of a knock down and rebuild!
External House Wall Cladding and Renovation— Penrith
The original house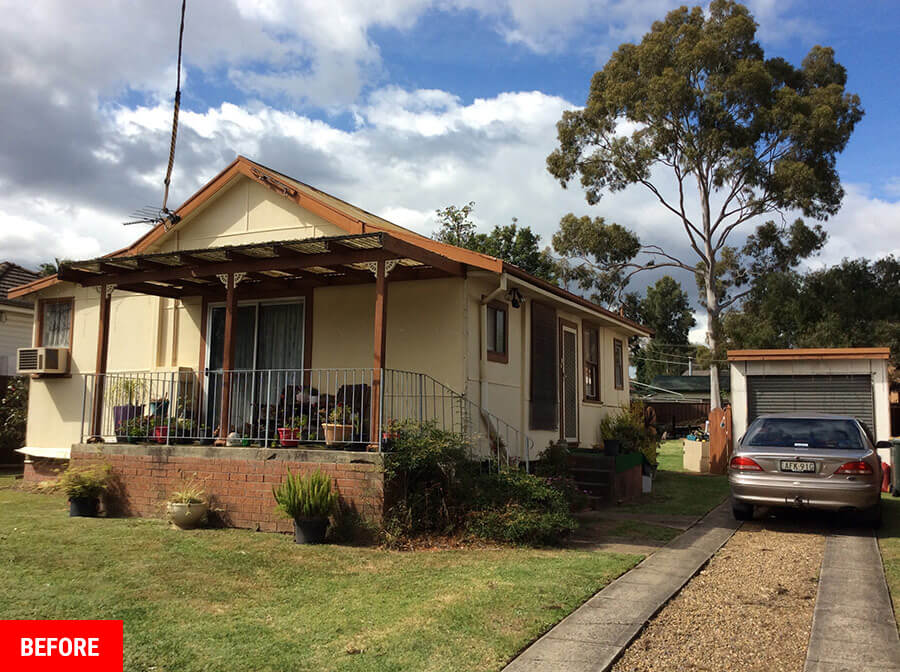 We believe it to be about 90 years old!
Originally it was a weatherboard home with an iron roof and in 1977 it was reclad in fibro sheeting and a texture coating was sprayed on the fibro, at the same time aluminium windows and a sliding door was added in the same old "renovation".
The owner's requirements
"You renovated the two homes opposite 25 years ago and they still look new, as if they were just finished last week !Please renew my home before it falls down as I can't afford a knock down rebuild!"
The Renovation that Peter Bracey and his team pulled out of their hats!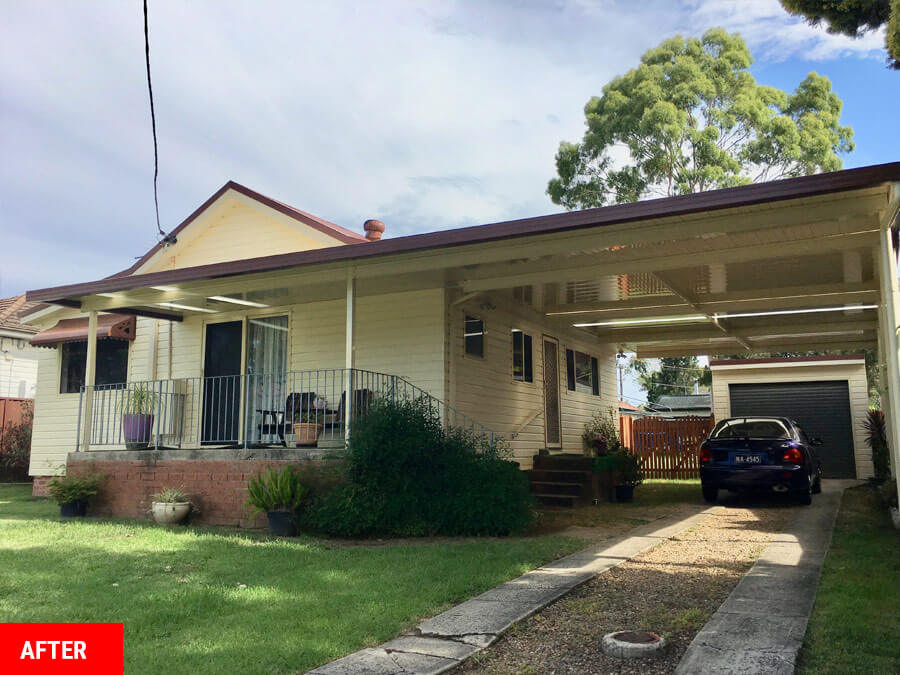 Some of the foundations and piers were in poor shape and were renewed
The walls were all out of plumb, so they were batten and straightened prior to the Palliside exterior cladding being fitted
The existing aluminium and timber windows were a mismatch, so new windows and sliding doors were configured to suit the room layouts, with some windows eliminated and studs fitted and gyprocked
The fibro eaves were falling down and so new Icon eave sheeting (which does not have to be painted) was fitted
The facia boards that the gutter are fixed to were full of dry rot ,so they were replaced with Lysaught  colorbond metal facias
The barge boards on the roof were in a similar state of disrepair, and again Colorbond barges were made and installed
The gutters and downpipes were completely rusted out, Colorbond gutters and downpipes were fitted
The original iron roof was leaking and rusted, this was replaced with new colorbond custom orb roofing with a 50 m m insulating blanket on top of the new roof battens prior to reroofing
A timber deck with colorbond awning was installed at the rear with two sliding doors
A new colorbond awning and carport was installed on the front and driveway side of the home
The garage was restored with new Palliside cladding, gutters downpipes ,facias, windows and roof.
Finally the site was cleaned and all rubbish removed
Renovation completed in just 3 weeks!
What do you estimate the increased value to the home is? $200K!  $300K!  $400K!
Fixed price contract
All Peter Bracey 's renovations are a fixed price contract! The price you are quoted is the price you pay, no hidden extra charges!
Please play the video to the right to see the incredible difference before and after the renovation, or click on the images below to enlarge them.