Below is an example of a Palliside Cladding Renovation project recently completed by Peter Bracey in the Sydney suburb of Blacktown.
The original house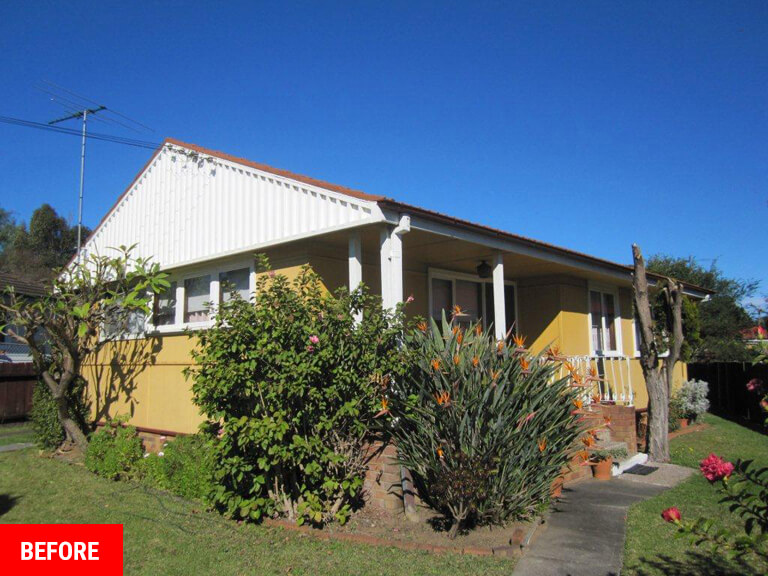 This 1960s housing commission home had tiny little windows in the front which didn't give the home any "kerb appeal" or let sufficient light into the front lounge room and dining area. The gutters and down pipes were original and rusted out.
The owner's requirements
The facia boards needed painting.
Fibro eaves and walls were bilious yellow and in need of painting and insulating.
Peter Bracey and his team got to work to give this old girl a modern make over!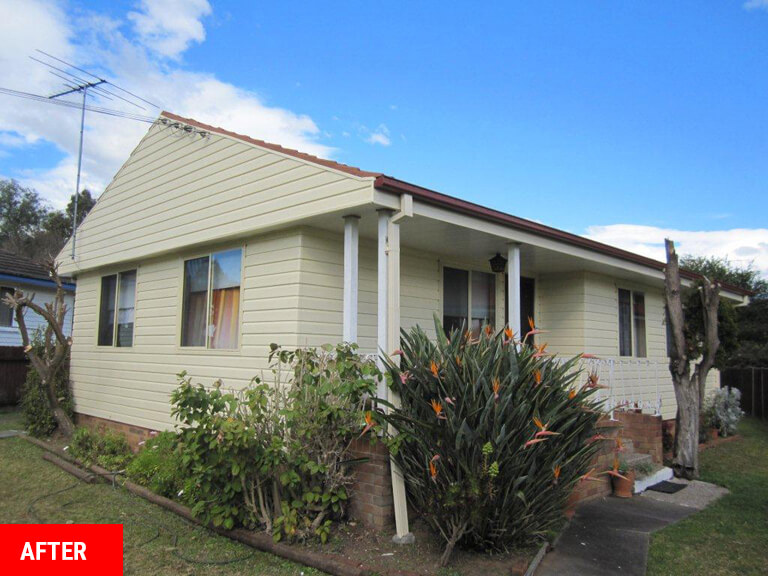 New colorbond gutters , downpipes and facias were installed.
The downpipes are in the same cream colour as the walls so they blend.
The eaves and the front patio roof were clad in Icon eave sheet – again, no need to paint the rainwater system or the eaves ever again.
The tiny front windows were changed and insulating laminated security glass, security locks, screens and inside reveals and architraves were installed (view Photo 10 in the Gallery below and you can see the frosted glass awning window in the bathroom opened in the locked position for permanent ventilation without the draw back of the cold wind or rain getting in).
The laminated glass also prevents condensation forming on the glass in winter as it had previously.
Now the final touch: Superior Palliside Cladding. Australian made and engineered Palliside insulated UV coated weather boards were installed over the fibro, giving an extra layer and an air cavity between the fibro and the Palliside for extra insulation.
Lower power costs with better insulation and no ongoing maintenance
It's hard to measure precisely, but Peter Bracey estimates after talking to clients after the renovation that  due to the superior Palliside Cladding materials used, the R value is about the equivalent to R2.5.
Clients say they do not have to use their air conditioners as often as before and when the home is warmed in winter it stays warm – in summer the converse is true – once cooled it stays cool.
Smaller electricity bills and no more maintenance, save for a simple hose down.
Everyone couldn't have be happier with the result!
Please click on an image below to enlarge