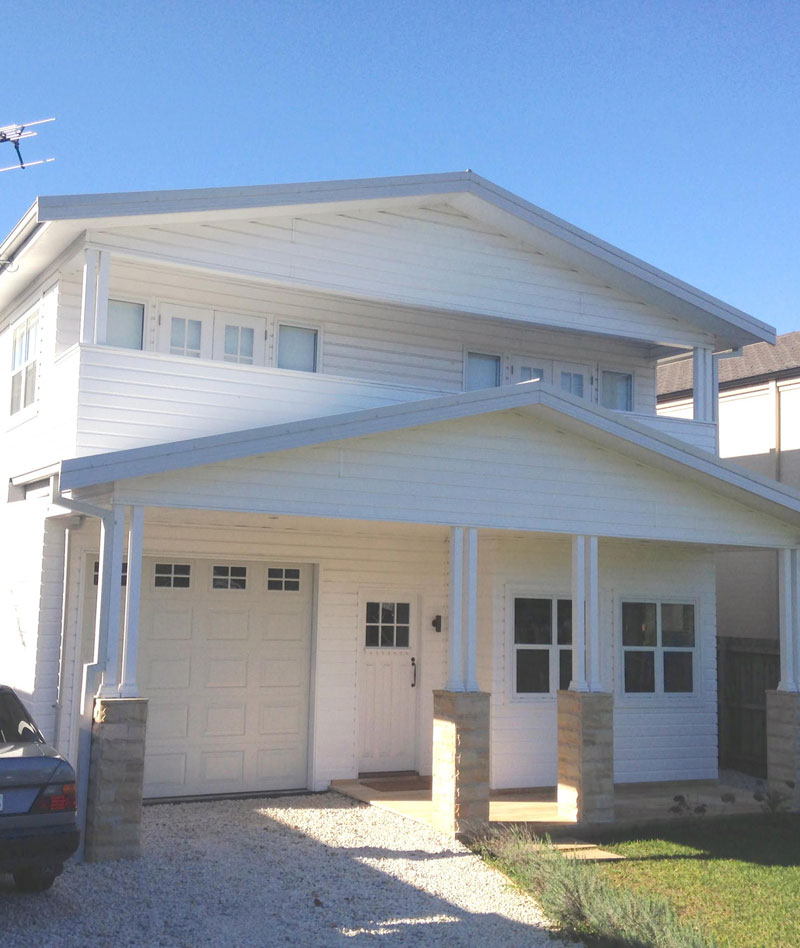 Peter Bracey is often asked what can be done to dress up the foundations below the new Palliside cladding renovation!
Here are a few suggestions of the treatments you can add to this section of your home to give it a face lift to complement the Palliside cladding:
You can clean the brick foundation using diluted Muriatic acid,available at hardware stores.But read the instructions before using!
You can clean the bricks ,as above and paint them in the same colour as the Palliside weatherboard cladding,or a different or complimentary colour.
You can clad the bricks in sawn sandstone tiles or rough hewn sandstone tiles. A wall and floor tiler can perform this job or if you are handy you can do it your self.
Brick pillars can be also be clad in sandstone tiles.
Most tile suppliers carry sandstone cladding.
Use original sandstone not a composite material as it looks fake!
When renovating remember quality is everything and your renovation will never date!
The following photos show different treatments used.
| | |
| --- | --- |
| Before | After |
| Before | After |