Western red cedar is indigenous to North America where it is used extensively as a cladding on homes in the form of a weatherboards and as shingles. However it does not seem to handle Australia's climatic conditions, because the naturally occurring oils in the cedar dry out and the wood warps and rots.
I came across a mansard type western red cedar shingle roof at Collaroy Plateau that rotted out in 6 years and had to be re roofed with terracotta tiles. I have had to reclad many homes were western red cedar weatherboards have warped and rotted after as little as 7 years (there is one example of a home at Botany in my before and after photos). The cedar has to be stripped off the homes as the warping is so extensive that you cannot reclad over the cedar!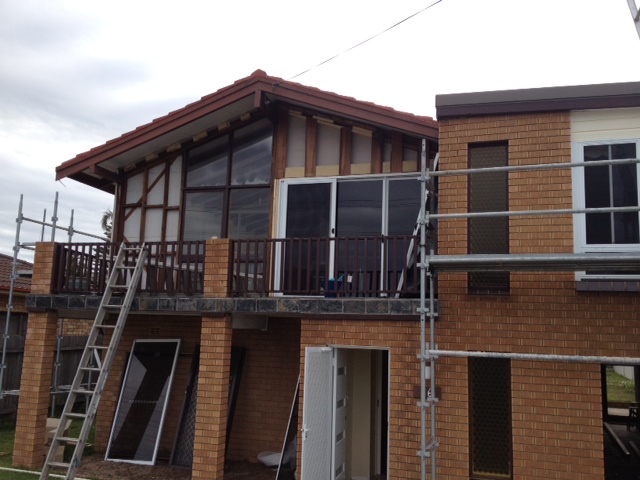 I had to reclad a home in Warilla / Wollongong just prior to Christmas 2014 (refer to the photos with this article) with Palliside UPVC weatherboards, which are Australian made and engineered for our climate they will not rot, warp, dent, power, fade, be effected by salt ,are cyclone rated (category C), so they will not be damaged by hail or blow of your home and under the BCA can we used as a primary cladding fixed directly on to the studs, unlike say vinyl cladding which requires a backing because it is only decorative.
| | |
| --- | --- |
| Before | After |
On this home I also replaced all the cedar windows with aluminium (because they had started to rot) in the brick and cedar cladded sections of the home. Note from the photos that we erected scaffolding to protect my tradesmen as required under OH&S. I do not take short cuts were safety or quality are concerned!
| | |
| --- | --- |
| Before | After |
The front left side upper floor was redesigned to take advantage of the extensive ocean views as the home was directly across the road from Warilla beach
Two 2700mm long sliding aluminium sliding doors were installed (the highlight window above the old doors was removed). You can see the photo of a section of the rotted timber sliding door and the tread has been replaced with Australian hardwood.
| | |
| --- | --- |
| Before | After |
By installing Palliside cladding, not only will your home be able to stand up to all elements, but will look like it's been freshly painted for 50 years or more as it never needs painting. Contact Peter Bracey today for a quote.
| | |
| --- | --- |
| Before | After |